Ernest Samuel LANCASTER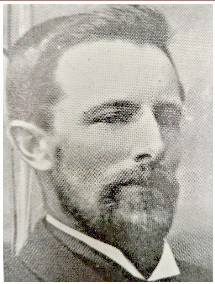 Like so many early Europeans who made their mark on the development of Horowhenua, Ernest Lancaster came to the district after purchasing a block of land for farming in 1889. His block, still bush-clad, was directly east of where the town of Levin would grow, at the top of Queen Street East.
Being a very early settler here, it was almost inevitable Ernest would achieve some 'firsts' that would secure his place in Levin's history. Although recorded as the second dairy farmer, he was first chairman of the Levin Cooperative Dairy Company when it was created in 1899, a member of the first small group of trampers to successfully traverse the Tararua Ranges from Horowhenua to Wairarapa in 1909, and first president of the Levin-Waiopehu Tramping Club when it formed in 1927.
His skill as a farmer was in breeding quality Jersey milking cows, but he was also a builder of many houses in the new town, including 'Hillcrest' which remains one of the most prominent early villas in Levin today. As well as being a district councillor and a Justice of the Peace, Ernest served on a range of community bodies until late in his life. He passed away in 1940, just weeks after his wife Kate.
Relatives mentioned in profile:
Ernest Samuel Lancaster, Kate Brunger, Stephen John Lancaster, Sarah Eagle, Thomas Lancaster, Stephen Robert Lancaster, Sarah Jane Lancaster, Hannah Mary Lancaster, Arthur Lancaster, Emma Etty Lancaster, Henry John (Harry) Lancaster, Ada Lancaster, Amy Isabel Lancaster, Ernest William John Smith, Ross Lancaster Smith, Barbara Helen Lancaster, Samuel Hedley Douglas Lumsden.
We thank the following sponsors of this plaque: