Hannah RETTER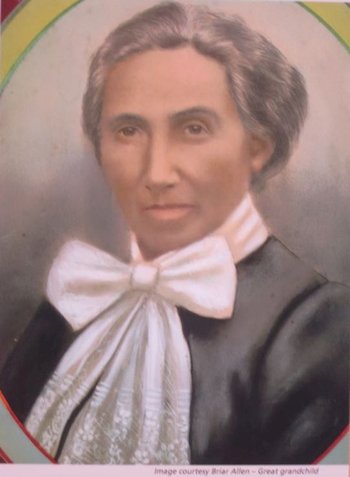 Hannah Stickle was born in Port Jackson, Sydney, Australia in 1839.
Her family was one of a number of families created along the lower North Island's west coast by unions between pakeha whalers & Maori women. Her father traded between Sydney and the Cook Strait whaling settlements. Her mother was from Ngati Pariri hapu of Muaupoko who occupied land on the southern shore of Lake Horowhenua.
Hannah stayed with her father when he gave up the sea. In the 1850's he was based at Taita as an overseer. As he was often away from home he put her under the care of Mrs Buck, who imbued Hannah with high standards of housekeeping.
In 1861 she married Joseph Retter. Over the next 22 years they had eight children.
In 1871 Joseph took up work on the Rangitikei estate of William Taylor. However in 1886 there came a chance for independence. Through her mother, Hannah had rights to a small block of land by Lake Horowhenua and so they decided to settle there. They became largely self sufficient. Her eldest son Fred bought a Levin town section, setting up as a butcher. In 1896 Joseph took up work at Prouse's sawmill.
In 1900 Christina Prouse persuaded Hannah to become attached to Dr MacKenzie's practice as a maternity nurse for the district.
Hannah, a devoted Anglican, until the age of 86, gave self-sacrificing service to the growing Levin community, and entered fully into its life. Hers was an open home.
To Levin she was "Granny Retter", who had cared for generations of mothers & babies.
She died at the age of 100 in 1940.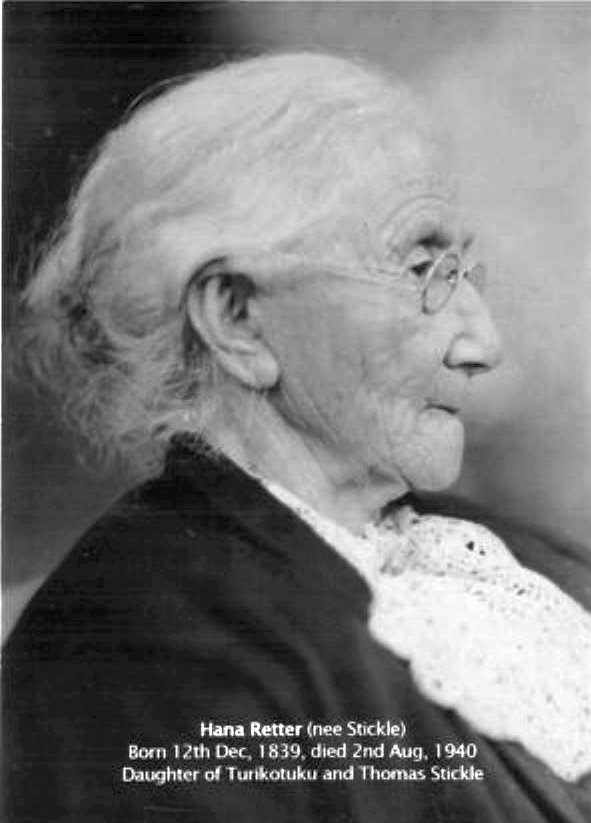 Relatives mentioned in profile:
Hannah Retter, Hannah Stickle, Joseph Chapman Joe Retter, Thomas (Captain) Stickle, Turikatuku Eihei Te Hakeke, Thomas (Tiaki Tikara) Stickle, Benjamin Stickle, John William Stickle, William Stickle, Frederick Samuel Joseph Chapman, George Henry Retter, Martha Florence Retter, John William Pemberton Procter, John Benjamin Chapman Retter, Charles William Retter, Joseph Chapman Retter, Jane Capplyn Sybil Retter, John Alfred Roach, Nina Geraldine Chapman Retter, Henry Gill
We thank the following sponsors of this plaque:
The Montgomery, Procter & Roe families