Wayne Leicester BUCKINGHAM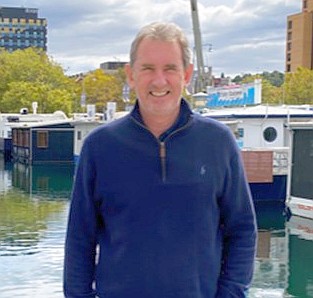 Wayne Leicester Buckingham was born in Levin in 1956. He attended Levin East Primary School, and Horowhenua College. 
He commenced playing Hockey in 1961, at the age of five.
At primary school, there was no hockey available so he had to play for a team outside the school. He went on to play in the Horowhenua primary school representative team at the Hatch Cup, the national tournament
He played in the college first 11 hockey and cricket teams until, at the age of 17, he moved down to Wellington to attend Victoria University.
The college team played in the A-grade Men's senior hockey competition, and in 1972, and at the age of 16, the team won the Horowhenua Seniors Men's Championship.
During his time at University, he played for the University A-grade side, and later on, for Hutt.  He went on to play for the Wellington A-Grade team for some years and was captain of the side for 145 games.
He was selected for the NZ University side to tour Australia and he played in two test matches in Canberra.
He joined the national training squad from which the final team was picked for the 1976 Montreal Olympics.
In 1981, Wayne was selected for the NZ side for the Intercontinental Cup in Kuala Lumpur, the qualifying tournament for the world cup.  He then participated in the world cup in Bombay in December 1981/January 1982. 
Previously he was named in the squad for the Moscow Olympics in 1980. However, NZ boycotted these games due to the Russian invasion of Afghanistan at that time, so NZ and many other countries did not send teams.
Wayne moved to Brisbane, Australia in 1982 to further his professional career in the hospitality industry, where he held finance and operational roles. He became GM of the largest hotel in Australia. He then moved into senior operational roles based in Bangkok, Singapore, and more recently in Chicago, where Wayne had oversight of the Accor Hotel portfolio in the USA.
Wayne and his wife, Monique, returned to Brisbane after fifteen years abroad. They currently reside on the Gold Coast of Australia where he enjoys playing golf as much as he can.
Their children are James, Anna, Renee and Adam.
Relatives mentioned in profile:
Wayne Leicester Buckingham, Monique Rose Ravillion, James Matthew Buckingham, Anna Jade Buckingham, Renee Kate Buckingham, Adam Charles Buckingham, Leicester Buckingham, Mavis Buckingham, Carl Buckingham, Dene Buckingham.
We thank the following sponsors of this plaque: